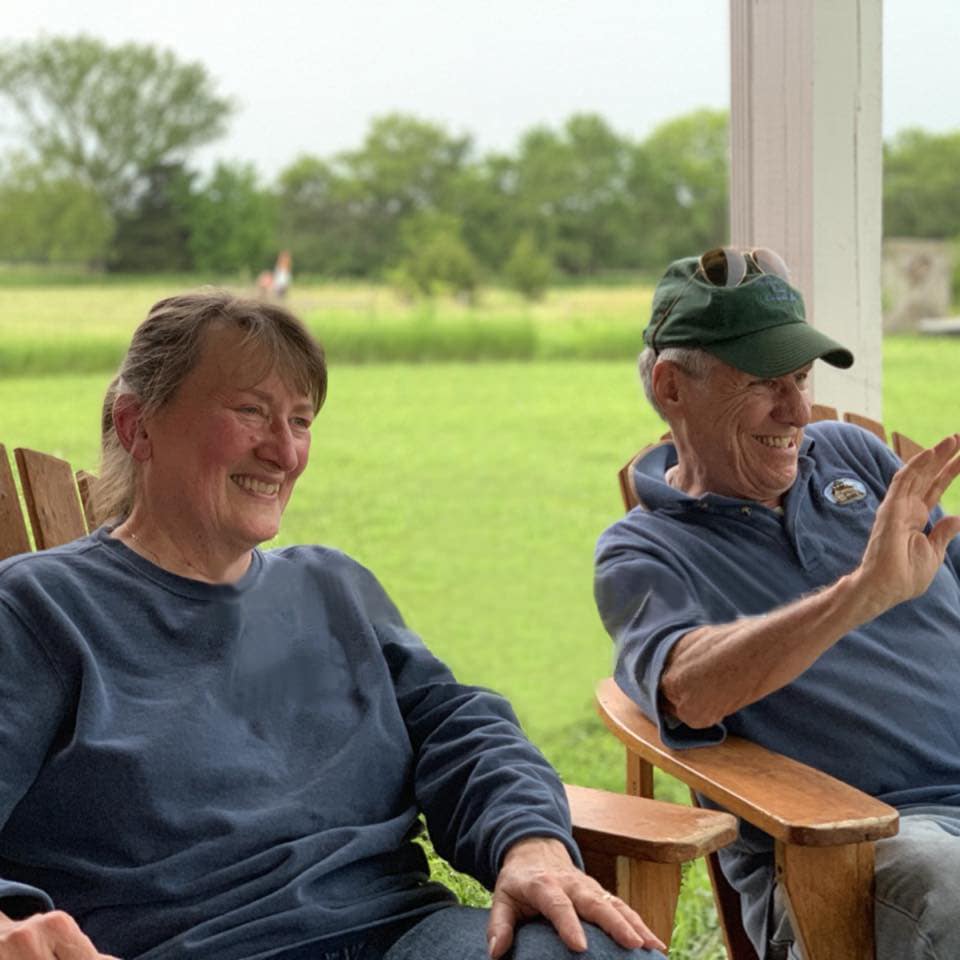 Washington Creek Lavender is the "child" of Kathy and Jack Wilson.
     Kathy,  is formerly one of the nation's leading food photographers (she hung up her camera many years ago) .  She hand makes all the products in the shop, plus weeds, plants , etc., etc.. Jack a former TV producer does the plowing, "some" weeding (lots of field work) and the   marketing.    All of the above with the help of a terrific farm crew.
     With more than 5000  lavender plants , located in the beautiful hills just south of Clinton Lake and east of Lone Star Lake It is their  labor of love.
We hope you enjoy looking at the pictures and we look forward to you browsing in our lavender store. All of our lavender is certified organic. No pesticides!
Again, thank you for stopping by and we hope you will come back again and again.  PS:  Please no pets allowed.